Table of Contents
Instagram's Secret Weapon Against Twitter (X)
Social media platforms face intense competition. One such case in point is Meta's Threads app, a weapon expertly designed to rival Twitter. This app, which has seen a rapid user base growth, is a testament to Instagram's innovative strategies to compete with top-tier platforms.
Did you know that Threads gathered over 100 million active users in less than a week after its launch?
But what exactly is this Threads app and how does it stand as a potential threat to its rivals? Will its early success grow beyond just initial excitement?
What is Threads?
Threads is a standalone app developed by Meta, designed to help users stay connected with their close friends list on Instagram through messages, photos, and videos. This app is essentially a new home for your Instagram Direct Messages. Its purpose? To create a virtual gathering place where communities can come together, discuss various topics, and allow users to follow and connect with others who share similar interests.
Here are some of the core features of Threads:
Posts up to 500 characters long: Threads allows you to share short posts or updates that are up to 500 characters long. This is shorter than the character limit on Instagram, which is 2,200 characters.
Video posts up to five minutes long: You can also share video posts up to five minutes long on Threads.
Accessibility features: Threads includes a number of accessibility features, such as screen-reader support and alt text. This makes it easier for people with disabilities to use the app.
Access to Instagram's existing user safety controls: Threads gives you access to Instagram's existing user safety controls, such as unfollowing, blocking, restricting, and reporting profiles.
A feed with posts from followed accounts and new recommended content: Threads shows you a feed of posts from people you follow on Instagram, as well as new recommended content.
Status updates: You can create custom status updates that can be shared with a select group of friends.
Direct messages: You can send direct messages to your friends on Threads.
Threads Live: You can live stream to your friends on Threads.
For marketers, Threads brings forth new opportunities. As a platform that enables users to follow specific topics and connect with professionals, Threads presents a perfect space for targeted marketing. Instagram's strategic move to launch Threads is indeed a clever maneuver in the ongoing competition with Twitter.
Threads vs Twitter (X)
When it comes to the comparison between Threads and Twitter, it is quite intriguing to note the striking similarities, especially given Meta's history of drawing inspiration from rival products. One cannot help but wonder, is Threads Meta's ambitious attempt to compete with Twitter?
It seems the lines between originality and imitation are blurred in the tech industry. But then again, is it really imitation, or is it the manifestation of the adage – 'imitation is the sincerest form of flattery'?
Meta's intention is to create a product that rivals Twitter. Features such as newsfeeds, liking content, and reposting are no strangers to the world of social media. However, their incorporation into Threads signifies Meta's intention to create a platform that not just competes with Twitter, but aims to outdo it.
Threads Launch in EU
It's no secret that Threads, a new platform launched by Meta, has not yet made its debut in the European Union. The core of the matter? Regulation, compliance, and a seemingly insurmountable fortress of data privacy rules. Let's delve deeper into this issue from an insider's perspective.
Privacy Advocates' Concerns
Privacy advocates argue that Threads' data collection methods do not align with the EU's stringent data privacy rules. This is a significant hurdle; Meta's inability to assure complete compliance has indefinitely postponed the platform's EU launch.
Types of Personal Information Collected by Threads
Profile information: This includes your name, username, profile photo, bio, and birthday.
Activity and content: This includes the posts, stories, and messages you send and receive on Threads.
Information about the people and communities you interact with: This includes the people you follow, the people who follow you, and the groups you are a member of.
Location data: This includes your precise location, if you have enabled location services, and your approximate location, if you have not enabled location services.
Financial information: This includes your payment method information, if you have made a purchase through Threads.
Contact information: This includes your email address and phone number.
Usage data: This includes information about how you use Threads, such as the features you use, the pages you visit, and the ads you click on.
Diagnostics data: This includes information about errors that occur on Threads, so that Meta can fix them.
Sensitive information: This includes information about your race, ethnicity, sexual orientation, religious beliefs, and health information.
Such extensive data collection raises eyebrows and fuels debates about the platform's data privacy rules compliance. But, it's not just for the sake of argument. The data collection spectrum of Threads is conflated, pushing the boundaries of personal information usage, and thereby, triggering apprehensions.
The Meta's Stand
Meta sources, on the other hand, have pointed the finger at regulation as the reason behind the delay. They maintain that the company is committed to ensuring full compliance before launching Threads in the EU.
Will Threads' benefits outweigh the potential risks to personal data privacy? Or, are we on a slippery slope where the sanctity of personal information is sacrificed at the altar of technological advancement? Only time will tell.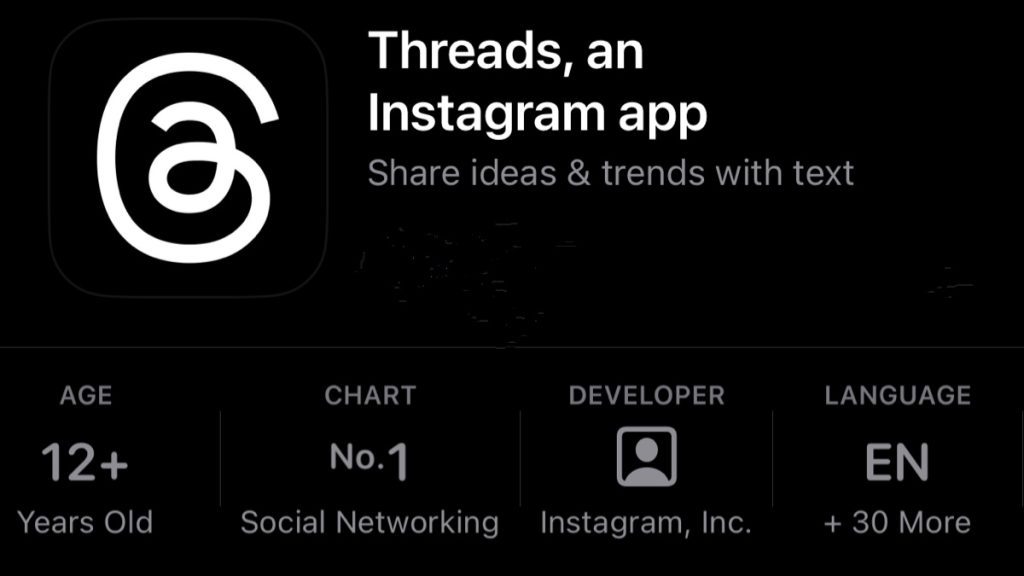 What Do You Need to Know Before Signing Up
As we delve deeper into Threads, it's important to understand the basics – the act of registration and everything that comes after it.
Following Existing Users: Once you're in, it's time to mingle. Threads offer you the opportunity to follow the existing Instagram users. This is not only about expanding your network or keeping up with the Kardashians; rather, it's about creating a personalized space that resonates with your interests.
Deleting Your Threads Account: Now, this is where you need to be cautious. Deleting your Threads account results in the deletion of your Instagram account.
How can you advertise on Threads?
It might surprise you to learn that, for now, Meta has officially decided not to monetize Threads. Yes, you heard that right. Despite the platform's growing popularity and the potential it carries for brand promotion, Meta has intentionally left Threads ad-free. But why?
"We believe in the inherent value of the user experience," the company stated, "Our focus is not on monetization at this stage, but instead on creating an engaging, seamless and personal platform for our users."
Now, you might be thinking: if there are no plans for monetization, where does that leave us as marketers? Well, don't let the present situation deter you. There are still potential opportunities that make Threads worth considering.
Brand visibility: While direct advertising may not be a feature at present, simply having a presence on Threads can increase brand visibility among its users.
User engagement: Threads' focus on creating a highly personalized user experience means that your brand can engage with users in more intimate and interactive ways.
Future ads: Meta's decision not to monetize now doesn't rule out the possibility of ads in the future. As the platform evolves, we can expect changes.
In conclusion, despite the current lack of monetization on Threads, there are still ample opportunities for marketers. It's not just about the ads, it's about being where the users are and engaging with them in meaningful ways. And who knows? With Meta's potential future plans for monetization, we might just see a surge in advertising opportunities down the line.